Acupuncture Pain Relief in Cincinnati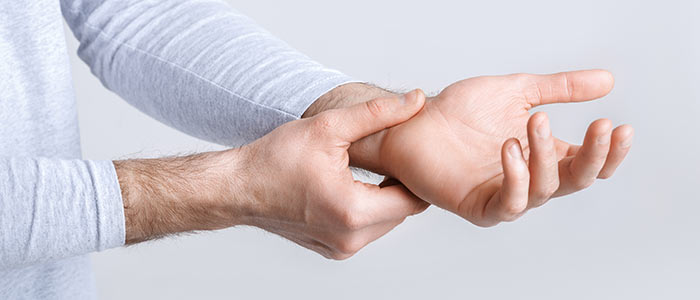 When your body feels tense or sore, you need a fast, proven way to relieve the pain. Acupuncture therapy in Cincinnati can make a difference. You deserve a form of treatment that lets your body heal naturally and at the appropriate pace. If you suffer from pain, contact Forest Park Chiropractic & Acupuncture for pain treatment that leaves you feeling less pain so you can live your life normally.
As you work with us, you become a partner in your recovery. Visit a acupuncture pain relief specialist for results as it is a great healing therapy. Lean on us and our almost 30 years of experience to recover from your pain in the best way possible.
---
Work with Our Medical Professionals in Cincinnati
Since 1989, we've successfully treated patients of all ages with acupuncture in Cincinnati, OH. Whether you have a newborn with colic or a grandparent with back pain, our medical professionals can treat the issue. As we work together to treat your condition, we'll communicate with you throughout our time together. We'll tell you what you can expect from treatment and how we plan to treat the source of your pain. To schedule an appointment in Cincinnati, OH, call Forest Park Chiropractic & Acupuncture at (513) 742-0880.
---
Heal through Acupuncture
For a more effective and natural form of healing, utilize our acupuncture services. The art of acupuncture is a form of pain-relieving therapy that originated in China centuries ago. When you undergo pain relief treatment, our specialist will stimulate certain pressure points in your skin. He or she will use extremely thin needles or apply heat, laser light, or pressure to achieve this stimulation.
Acupuncture is a technique that involves the insertion of extremely thin needles through your skin at strategic pressure points in your body. The process is not painful, and in fact has been used for centuries to treat a myriad of issues, from muscle pain and addiction to asthma and stress. We're happy to answer any questions you have about acupuncture. Just give us a call!
---
Acupuncture Pain Relief has been used to treat dozens of conditions, illnesses, and health issues, including:
ADHD
Allergies
Asthma
Auto accidents
Back pain
Bedwetting
Carpal tunnel
Colic
Ear infection
Headache
Neck pain
PMS
Pinched nerve
Pregnancy
Sciatica
Scoliosis
Slipped disc
Stress
Whiplash
Acupuncture Pain Relief can even relieve the pain women feel during pregnancy, or the pain and discomfort someone endures after a car accident. This form of healing is a painless procedure that can relieve you of your discomfort and treat your various conditions. So if pain medication doesn't work well for you, acupuncture offers relief.
OFFICE HOURS
Monday
11:00am - 7:00pm

---
Tuesday
7:30am - 2:30pm
---
Wednesday
11:00am - 7:00pm
---
Thursday
7:30am - 2:30pm
---
Friday
Closed
---
Saturday
9:00am - 11:00am