Other Services in Cincinnati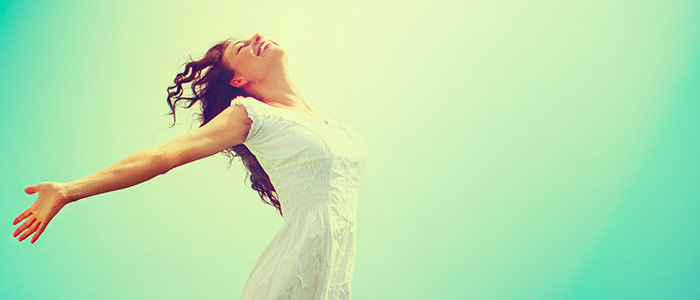 Beyond our core services such as chiropractic care and acupuncture, we offer a wide variety of health programs to enhance your everyday life. These include soft tissue release, prenatal care, community and corporate wellness programs, as well as innovative objective and Brain-Tap™ technology. Additionally, we have wellness programs in Cincinnati and services that concentrate on stress management, nutritional counseling, and lifestyle coaching.
---
Stress Management in Cincinnati
Stress is a part of our everyday lives. Whether you're dealing with stress in your career, relationships, health, finances, or just the daily grind, we can help. Here at Forest Park Chiropractic & Acupuncture, we utilize Brain-Tap™ NeuroTrainer to alleviate stress from a number of sources in an effort to prevent the health complications of chronic stress such as:
Depression
Diabetes
Hair loss
Heart disease
Hyperthyroidism
Obesity
Obsessive-compulsive or anxiety disorder
Sexual dysfunction
Tooth and gum disease
Ulcers
Our stress management techniques allow for the elimination of stress, as well as the ability to deal with stressful challenges so they are not overwhelming. Give us a call to schedule a free trial!
---
Nutritional Counseling
Few things affect our health and lifestyle as much as the food we eat. What we put in our bodies can either be life-sustaining or life-depleting. Unfortunately, many manufacturers in the food industry add chemicals, preservatives, additives, dyes, and inert ingredients in order to enhance flavor and shelf life and increase the addictive properties of the food. This can have a tremendously negative impact on your health over time. Food and diets can be problematic for many. Instead of being a source of nourishment, food can bring conflict and confusion, including endless attempts at weight loss, eating disorders, food cravings and addictions, body image issues, and a continuous search for the best diet and nutritional system.
That's where we come in. We offer support to all our patients with their nutritional needs providing guidance on diet and how to shop for the most affordable and most nutritious food. We'll also provide general lifestyle advice, including fitness and more. Schedule your nutritional consultation today and get excited for you personalized nutrition recommendations!
---
Wellness Coaching
We know how difficult major changes in lifestyle and wellness can be, and going through it alone can be that much more challenging. We can provide you with a certified wellness coach who will help you achieve your goals through motivation, guidance, advice, and support as you move closer to the holistic, healthy lifestyle you deserve.
Benefits of lifestyle coaching include improvement in achieving your goals, an openness to change and personal development, ability to identify solutions to potential challenges, a greater sense of ownership and responsibility, increased skills, behaviors, and sense of awareness, along with a renewed sense of purpose and self-esteem.
---
Essential Oils
Essential oils are organic compounds extracted from plants with tremendous healing properties. Using essential oils for healing purposes is often called aromatherapy, which is a holistic treatment seeking to improve physical, mental, and emotional health. For over 5,000 years, many different cultures have used these healing plant oils for a variety of health conditions. They are often used for relaxation, beauty care, home cleaning, and, most often, natural medicine. Just adding some of the most common essential oils like lavender, frankincense, lemon, peppermint, and tea tree oil to your natural medicine cabinet may:
Fight cold and flu symptoms
Relax your body and soothe sore muscles
Heal skin conditions
Alleviate pain
Balance hormones
Improve digestion
Reduce cellulite and wrinkles
Clean your home
---
Pulsed Electromagnetic Field (PEMF) Therapy
Every minute of every day, blood is coursing through your body. When you're young and healthy, it flows virtually unimpeded and helps you fight off infection, maximize nutrients, and enjoy optimal health and vigor. As we mature, blood cells tend to become "stickier." Eventually, they get so jammed up and congested in the circulatory system, until one day you notice that you're having a tough time absorbing nutrients, combating viruses and pathogens, and mustering up enough energy to just get through your day, let alone exercise and enjoy life. Does this sound familiar? Forest Park Chiropractic & Acupuncture has just the thing for you: pulsed electromagnetic field (PEMF) therapy! Initially used in the 1970s to accelerate healing of broken bones, PEMF therapy has now been found to:
Relieve pain in muscles and tendons more quickly
Reduce inflammation
Help people sleep better
Bolster the immune system
Restore health and wellness
Promote cellular restoration and revitalization
Re-balance cellular metabolism
Relieve insomnia help people just like you
Call our office in Cincinnati, OH, and see why Dr. Oz has called PEMF therapy "the best healing technology ever discovered."
OFFICE HOURS
Monday
11:00am - 7:00pm

---
Tuesday
7:30am - 2:30pm
---
Wednesday
11:00am - 7:00pm
---
Thursday
7:30am - 2:30pm
---
Friday
Closed
---
Saturday
9:00am - 11:00am