Soft Tissue Therapy in Cincinnati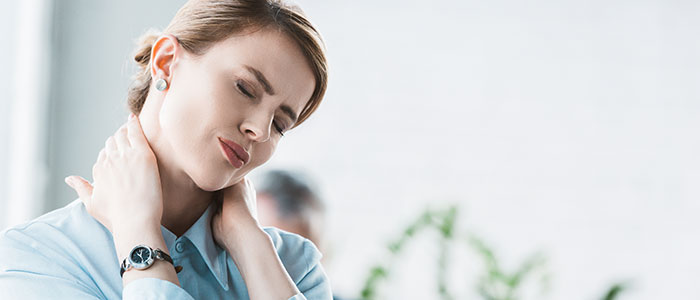 Fuzion-assisted soft tissue release (FASTR) utilizes a multi-technique therapy tool to break down scar tissue and muscular adhesions to restore mobility, aid in recovery, and provide pain relief from an assortment of injuries. All practitioners in FASTR Performance and Therapy Centers are trained in the Fuzion technique and use the Fuzion Therapy Tool to apply treatments such as scraping, trigger point therapy, muscle activation therapy, and a variety of other instrument-assisted soft tissue mobilization (IASTM). In addition to the FASTR technique, practitioners are certified to provide manual therapy, massage, rehabilitative exercise, stretching instruction, and self-treatment regimens.
FASTR Performance and Therapy Centers in Cincinnati provide a variety of services to help individuals heal from aches and pains, recover from difficult surgeries or injuries, and improve their functional performance in everyday life and athletic pursuits. We offer a safe, healthy, professional environment staffed by passionate allied health care professionals who not only encourage a healthy lifestyle, but live one, as well.
---
Benefits in Cincinnati
Soft tissue therapy is a procedure that's growing in popularity because of its ability to alleviate chronic pain and limited mobility due to athletic training, repetitive movements, and overuse. Our therapy focuses on the deepest layers of muscle tissue, tendons, and fascia during your massage, and our technique will not only help eliminate pain, but also reduce your stress and lower your heart rate. We have a team of professionals just waiting to provide this service to you and offer you instant pain relief.
Improved memory to hold chiropractic adjustments longer
Pain relief
Break down scar tissue and adhesions
Increase flexibility
Restore mobility
Enhance body awareness
Faster muscle recovery after exercise or activity
Faster return to activity from injury
---
Commonly Treated Conditions
Sciatica
Plantar fasciitis
Whiplash
Thoracic outlet syndrome
Tight IT bands or hamstrings
Poor posture
Muscle spasm
Tendinopathy
---
Soften, Lengthen, Strengthen
Whether muscles are in spasm from injury, intense workouts, or stress, the first step in relief is to soften the tissue and work through any adhesions or scar tissue that may be present in the muscle or around joints.
Restoring a normal range of motion to joints is essential for full recovery. Our practitioners use a variety of stretching techniques, including proprioceptive neuromuscular facilitation (PNF), dynamic stretching routines, and reciprocal inhibition. Once pain has diminished and normal range of motion has been restored, it is essential to strengthen muscles and create correct muscle memory patterns. This essential piece of the puzzle is what creates lasting solutions to injuries, imbalances, and irregular biomechanical patterns that have developed over time.
---
About Kim Isaac
Kim Isaac MS, AT, ATC is the new Athletic Trainer and Soft Tissue and Mobility Specialist here at Forest Park Chiropractic & Acupuncture. Kim did her undergraduate education at Wilmington College, receiving a Bachelor of Science in Athletic Training and then going on to earn a Master's of Science in Kinesiology with a concentration in Athletic Training at Indiana University. She is currently pursuing her PHD in Athletic Training at Rocky Mountain University of Health Professions. Her background includes 10 years of athletic training and seven years of teaching in a collegiate setting, as well as a published textbook for athletic training entitled Athletic Training Clinical Workbook: a Guide to the Competencies. She has extensive experience in rehabilitation from injuries, soft tissue release, physiotherapy, athletic training, and providing patients with corrective exercise and self-treatment plans to get them on the road to a pain-free, sustaining life!
OFFICE HOURS
Monday
11:00am - 7:00pm

---
Tuesday
7:30am - 2:30pm
---
Wednesday
11:00am - 7:00pm
---
Thursday
7:30am - 2:30pm
---
Friday
Closed
---
Saturday
9:00am - 11:00am